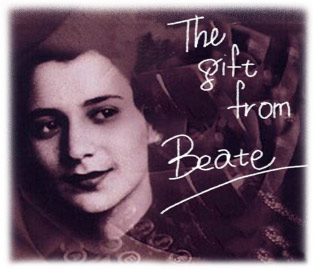 Date
Sep. 20 After Workshop
Explanation of your vent and PR
"The Gift from Beate" filmed by Tomoko Fujiwara will be screened and the discussion with the woman leaders of APEC countries will be made. "The Gift from Beate" is the documentary film of Beate Sirota Gordon who endeavored to create the Article 24 of the Japanese Constitution providing the equality of women and men and Japanese women who has realized the equality of women and men based on the gift from Beate.
Beate who worked as a staff member of General Head Quarters (GHQ) had stayed in Japan with her Father, Leo Sirota, a pianist, in her childhood, and observed the environments where Japanese women lived before World War II.
Beate was provided the opportunity to join to draft human rights articles of new Constitution of Japan as a staff member of GHQ, and her spirit to liberate Japanese women and to realize the equality of women and men has become the basis for the Article 24 of Japanese Constitution.
The film director, Tomoko Fujiwara, chased how this precious gift from Beate, the Article 24 of Constitution, had been utilized in Japan. This film has been screened in many countries of Europe, America and Africa, and is supported by lots of women in various counties and gets their strong sympathies. How women live in the society must be also the important issue to the women in 20 countries including Asian countries.
Lots of women who undertake the spirit of Beate and have made efforts to realize the equality of women and men were involved in the producing stage of this film. The film production committee was made by the donation and volunteer activities of the people who agreed on the concept of the film and this film was completed. Also, the film was screened in several cities in Japan and abroad in the way of step by step, but many times by women.
The purpose of this film presentation is to make woman leaders watch this film and consider the relation of women and society in each country.
Also we want to propose to utilize the media of film as one of the methods to improve the women's status. We hope that this could be the opportunity to study the various approaching methods appropriate for each county for improvement of women's status and this could realize the mutual connection and support.
Introduction of the organizer
The film production committee was established to plan, produce and present "The Gift from Beate" in 2004, and the representaive is Ryoko Akamatsu.