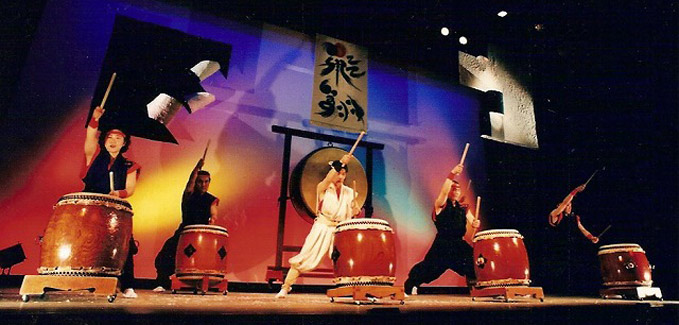 Date
Sep. 19 Welcome Dinner
Explanation of your vent and PR
Japanese traditional drum, Wadaiko, is becoming very popular overseas. We would be grateful if you would enjoy beautiful sounds of Japanese drums and feel the great power of the instrument in our performance.
Introduction of the organizer
Wadaiko Hishow is a unique Japanese drumming group formed by members active in different fields such as dance and other countries' music in 1992. We incorporate various kinds of rhythms such as Korean and African into Japanese traditional festival songs to create our own music. In our songs, you will enjoy genuine sound of Japanese drum, which we care very much. This time, we will perform with our students' team "Hibiki" . Please enjoy our performance.
URL
http://hishow.jp