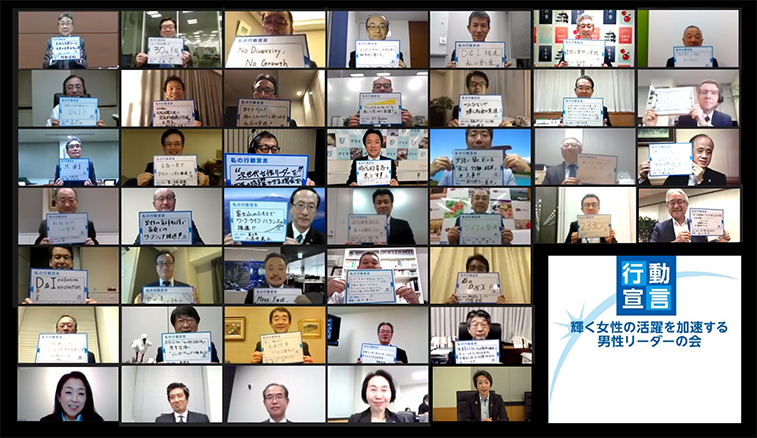 Closing remarks from Minister HASHIMOTO
The 8th General Meeting of Male Leaders was held online in November 2020 in order to promote further activities based on the "Declaration on Action by a Group of Male Leaders who will Create a Society in which Women Shine."[PDF:92KB]

46 Male Leaders, who are the top management of the companies and local governments promoting Women's empowerment, got together and exchanged their opinions about Women's Empowerment.
Also, about 110 senior managers and executive officers attended the meeting as the observer.
Ms. HASHIMOTO Seiko, Minister in charge of Women's Empowerment and Gender Equality, joined the meeting from the beginning to the end and made a speech on the importance of Male Leaders' commitment for women's empowerment.
The number of Male Leaders who support the Declaration is 247 as of November 2020.


Closing remarks from Minister HASHIMOTO
◆Male Leaders' commitment for women's empowerment
※You can see the enlarged version from here! (Japanese website)