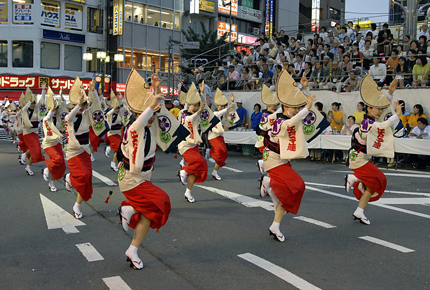 Date
Sep. 21 Farewell Dinner
Explanation of your vent and PR
Awa-Odori dance has started around 400 years at Shikoku Island, Tokushima. Many groups called, 'Ren' with men and women dancers with own band dance through the boulverd, like carnival in Rio.
Awa-Odori is now danced not only in Tokushima but many other cities.

Introduction of the organizer
'Edokko-Ren' is celabrating 40 years of its history here in Tokyo, respecting his master 'Ren(group)' called, 'Aho-Ren' in Tokushima.