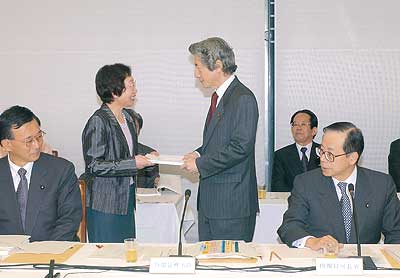 Prof. Iwao, chairperson of the Specialist Committee,submits
the report on "Measures to Support Women's Challenges"
to the Prime Minister Koizumi.
(Photo : Cabinet Public Relations Office)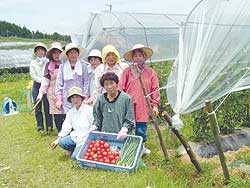 Female farmers have started their business by groups
to add high value to agricultural commodities.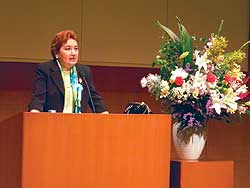 Prof. Feride Acar, chairperson of the United Nations CEDAW,
delivers her keynote speech at the "Policy Dialogue on Gender Equality 2003."